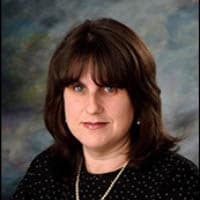 Location: Langhorne, Pennsylvania
Phone: 215-752-6200
Fax: 215-752-6202
Email: Email Me
Chris Little Simcox, Esquire has practiced in the areas of family law, wills and estates and Chapter 7 bankruptcy for the past 25 years. She is licensed to practice both in Pennsylvania and New Jersey.
She was employed at the Bucks County Domestic Relations Section as a hearing officer and then as an establishment supervisor. She has an expertise in handling the complex child/spousal support cases.
She is also an Associate Professor at Bucks County Community College and teaches all the law classes offered.  She previously taught for Penn State's Justice and Safety Institute which was the group which was in charge of education the masters and the hearing officers across the state. Ms. Little Simcox has been trained in Collaborative Divorce which offers clients a new avenue for keeping your divorce case out of litigation and is a member of the Bucks County Collaborative Law Group.
Ms. Little Simcox served as the Bucks County Bar Association Family Law chair for five years and is very active in the Association. She has lectured locally at the Bucks County Bar Association Family Law conferences on issues of child support and spousal support, in Philadelphia for the Pennsylvania Bar Institute on issues of child support, and in Harrisburg for the Domestic Relations Association  (DRAP) on issues of bankruptcy and child support. She was also a frequent guest on the local radio show "Mondschein Talks Divorce" on WGPA 1100 AM.