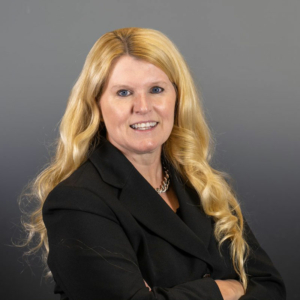 Location: Langhorne, Pennsylvania
Phone: 215-752-6200
Fax: 215-752-6202
Email: Email Me
Karen Ann Ulmer is the founding partner of Karen Ann Ulmer, P.C.
Ms. Ulmer grew up in the area and attended schools in the area, graduating from Archbishop Ryan for Girls.  She received her B.S. in Psychology from Duke University in Durham, NC where she was the president of the Psychology Major's Union. She obtained her J.D. degree in 1995 from Widener University School of Law where she served her first year as a representative of the SBA and currently serves on the board of the Alumni Association. Ms. Ulmer obtained an advanced law degree in the area of Securities Law from Georgetown University Law Center in 1996.  She undertook extensive mediation training and has received certificates for mediation in the area of Family Law.
Ms. Ulmer is an active member of the Family Law section of the Bucks County Bar Association and has held offices in the YLD having served as President of the YLD division, secretary and treasurer. She is also a member of the Pennsylvania Bar Association and the Montgomery County Bar Association. She is actively involved in the PBA's Mock Trial Competition for high school students since 1997 and has served since 1998 as the regional coordinator for Bucks, Chester and Delaware Counties for that competition.
Karen has served as a board member and past-second Vice President at the Peace Center in Langhorne, PA, a non-profit organization dedicated to promoting peace in the community. She was appointed to serve on the Bucks County Women's Commission and has been involved in activities such as a Day for All Women.  She currently serves on the board of the YWCA and is past-President of the Board for that local non-profit.  She has coached baseball and soccer and has coordinated soccer for the local CYO teams.  Ms. Ulmer has lectured to other lawyers on both custody and divorce issues through the National Business Institute as a speaker.
In addition to her community involvement, Ms. Ulmer practices in the areas of family law, including divorce and custody matters.  Her personal life experience as a single parent who has been divorced has benefited her clients as she is able to relate to their needs. Ms. Ulmer has extensive litigation experience in the areas of divorce and custody and is not afraid to take a case to trial.  She also has trained in mediation and is able to settle cases without the need for court.
AREAS OF PRACTICE
Family & Matrimonial Law
Estates
BAR ADMISSIONS
Pennsylvania
New Jersey
U.S. District Court Eastern District of Pennsylvania, 2005
U.S. Supreme Court, 2005